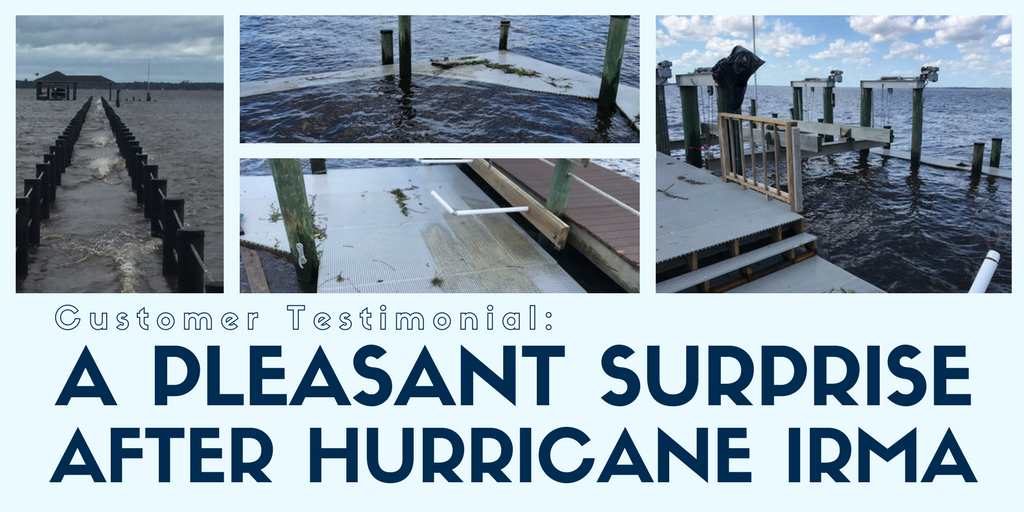 This year has shown us some of the most destructive hurricanes. Our hearts have collectively broken for all those affected.
People build communities. Communities build cities, and cities build people. Unfortunately, rebuilding these cities is not going to happen overnight. It will be a process, a very long process, but those cities and the communities will come back stronger than ever.
We are so happy Tim Raftery shared his testimonial with us about how his deck built with Fibergrate Micro-Mesh® Molded Grating survived Hurricane Irma and made his overall rebuilding experience that much easier.