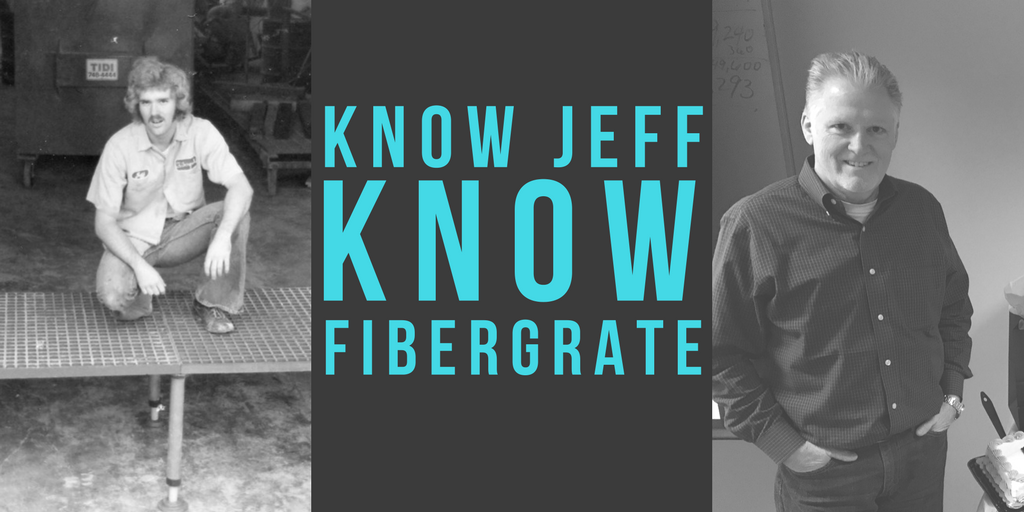 To know Jeff is to know Fibergrate. Jeff has been working at Fibergrate for over forty-five years! It is bittersweet for us to watch him move on to retirement, but we are proud of his accomplishments and will always value the lessons he has taught us.
Like Fibergrate, Jeff was born in Dallas, TX. He graduated from Bryan Adams High School and started working for Fibergrate within the next year after his brother-in-law got him the job.
Jeff has held many roles over the past four and a half decades. With a strong work ethic, he started as a "moley" – aka molder, carefully making Fibergrate molded grating by hand. After some time he was promoted to be the lead man on shift. Jeff then moved to fabrication and later led the fabrication department. His final role in the shop was as the shop foreman.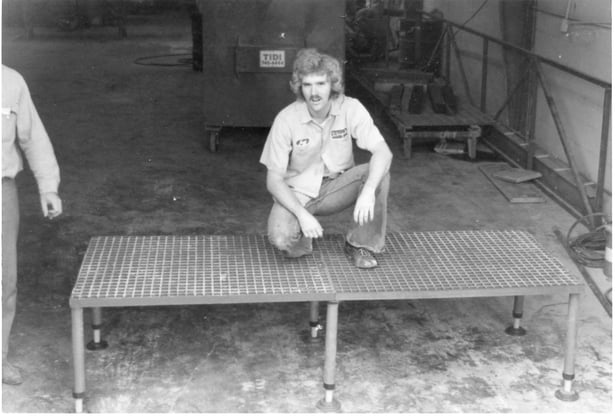 After working as the shop foreman, Jeff then moved to the office as a scheduler. From there, he moved into the drafting department where he stayed for the next twenty years. Later in his career, Jeff worked as a project manager and on the estimating team. Eventually, he became the head of the drafting/estimating department. Jeff is ending his career as a technical sales account manager (TSAM).
One of his favorite memories from his time at Fibergrate, or at least one he can look back and laugh about, was when he was working the night shift in fabrication. Back then, the shop was located in Addison. One night, they had the music up loudly, and the cops walked in as he was having a solo lip-syncing performance on a makeshift stage.
When asked how Fibergrate has grown over the years, Jeff says that it has become much more professional. As for the future, he hopes to see the Fibergrate brand continue to grow in recognition.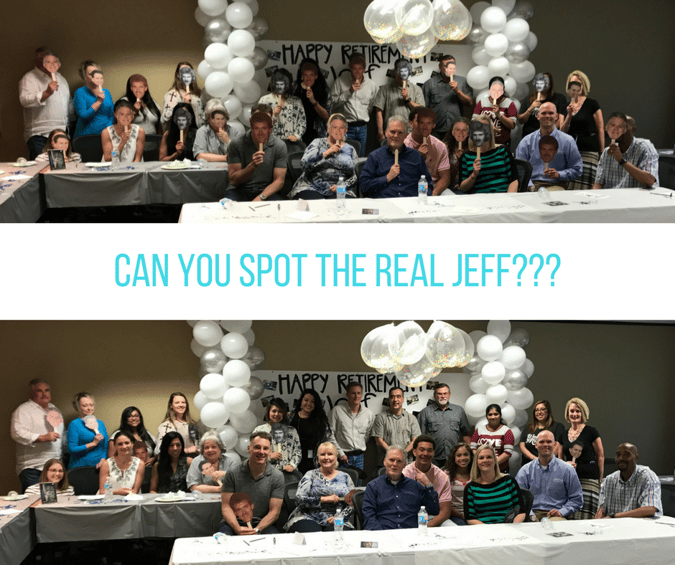 Jeff is a man who stands for something. He realized early on that "you are never done proving yourself," so he approaches each day with that mindset. He has been dedicated to his own career while continuing to stay loyal to Fibergrate over the past forty-five years.
His best piece of advice for his fellow coworkers is to "develop a work ethic and stick to it," something he continues to do every day. Even as he approaches retirement, he is always the first one in the office.
He is going to travel more during his retirement, with hopes of going back to Europe and across America. Jeff is an avid hiker and plans to go on some hiking trips as well.