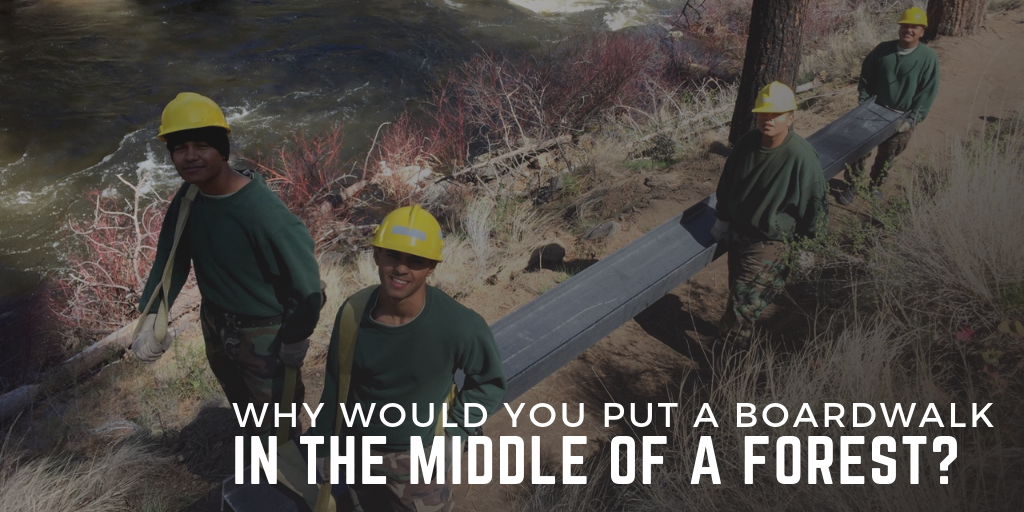 The Deschutes River Trails in Deschutes County, Oregon provide a serene retreat allowing visitors to enjoy nature. A brand new section of trail will be opening this month with a unique addition connecting Tumalo State Park and Meadow Camp.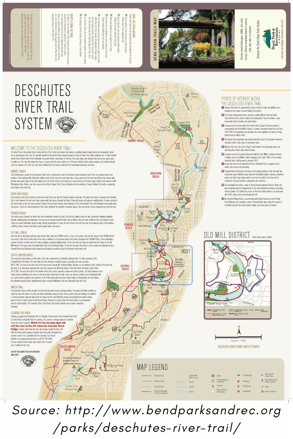 Boulders located upstream of Tumalo State Park made this segment of the trail impassable, so a somewhat unorthodox solution was devised to overcome this obstacle. In order to keep everything as natural as possible, a boardwalk style trail was designed to pass over the rock field. The ability to bolt the structure to the boulders below eliminates the need to bulldoze a clearing for the trail, allowing the park to stay as natural as possible.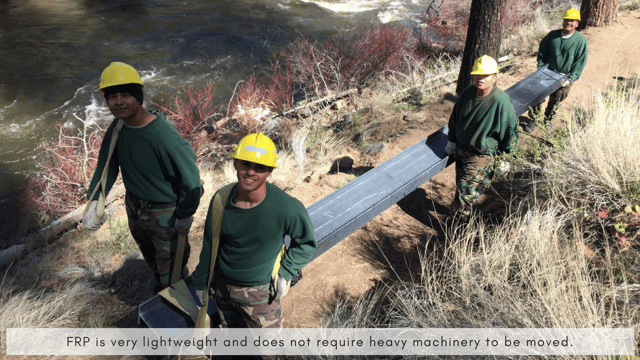 This new section of trail is about a half mile from any roads. All materials and equipment had to be either carried or transported by a wheel barrel from the road to the site, so it was extremely important for the materials to be lightweight. This is one of the key reasons why FRP (Fiberglass Reinforced Plastic) was chosen. It is very lightweight and does not require special machinery to move as steel would. FRP can be fabricated on site making precisely cut panels much more achievable.
The corrosion and slip resistant properties of FRP also played key roles in material choice. The slip resistance of FRP molded grating will provide a safe walking surface for hikers. Even when wet, Fibergrate gratings have a higher friction factor when compared to traditional materials.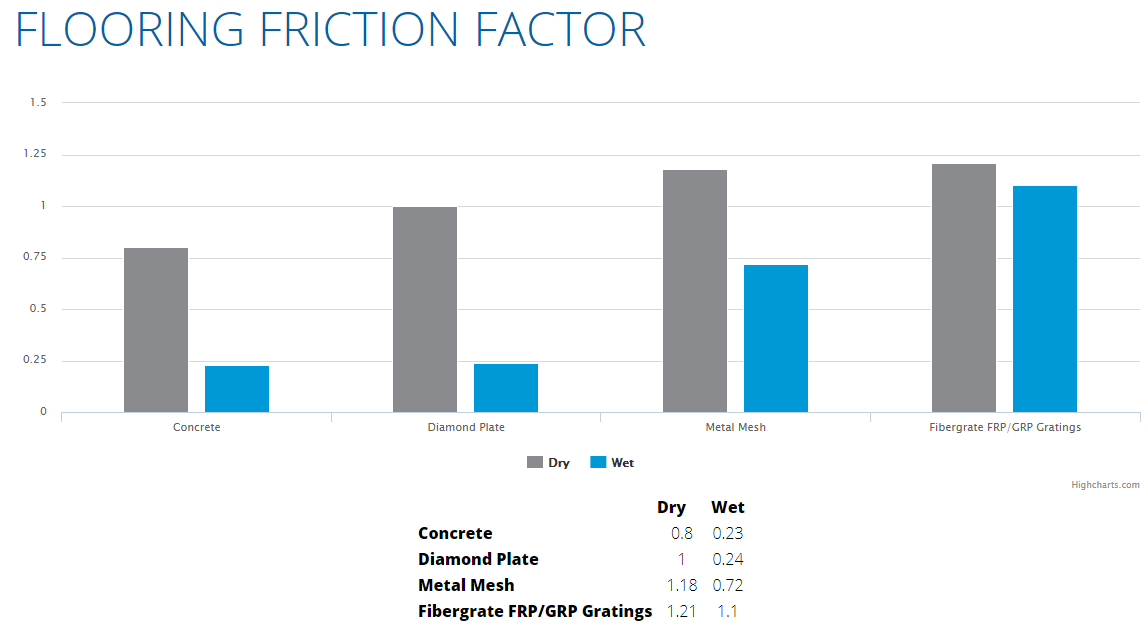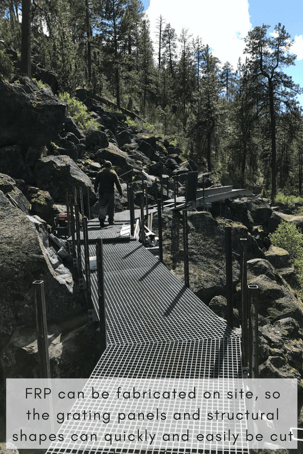 The corrosion resistance of FRP was very important because the application needs to last a very long time. Maintenance and/or replacement of the trail (if made from other materials) would not only be very expensive but time consuming. Corrosion resistant materials require very little maintenance. In addition, the corrosion resistant properties ensure the safety of those using the trail. Wood walking surfaces will warp over time, especially in wet environments such as those in Oregon. Plus, warped wood significantly increased the risk of trips and falls.
While brainstorming alternatives to removing the rocks, the engineering firm came up with the idea to design a trail similar to coastal boardwalks. Fibergrate Composite Structures was chosen for this application because of the positive experiences the engineering firm had with our quality products and excellent services in past boardwalk projects. Corvex® dark gray, applied grit, molded grating panels were used for the walking surface. I-beams were used as longitudinal beams, and angle was used as clips.
This new boardwalk style trail was the perfect solution to the previously impassable rock field. The design allowed for minimal disruption of the park while allowing visitors to enjoy all the park has to offer.