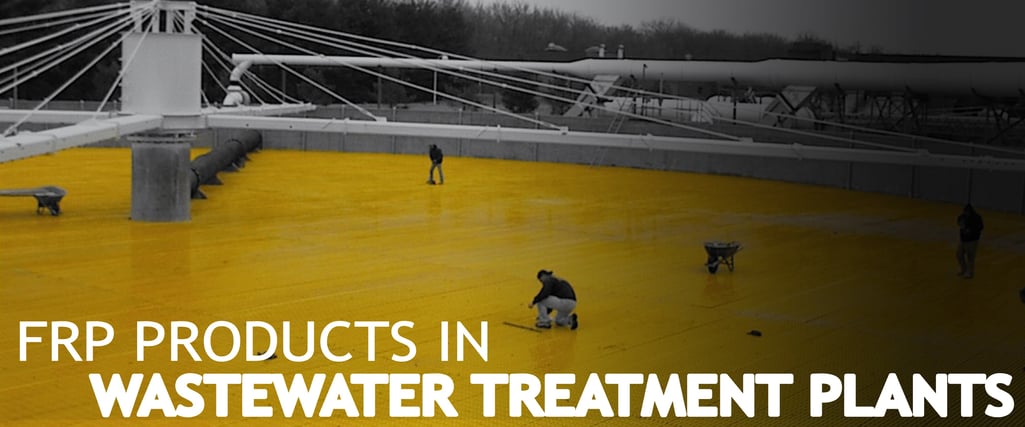 Wastewater and Water treatment plants historically used grating, stair treads, railing, ladders and structural platforms made from traditional materials (steel, galvanized steel, aluminum and wood). The popularity in these materials is not driven by the product that would provide the safest or longest lasting service life but the availability and initial product cost. While these traditional materials have been used in wastewater plant applications over 100 years, fiberglass reinforced plastic (FRP) products have only been available for nearly five decades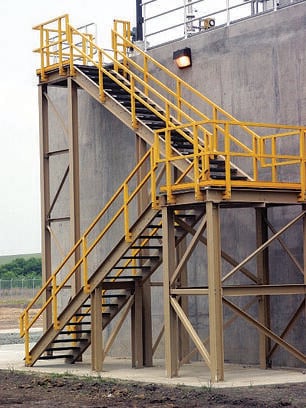 During the early part of these fifty years, the FRP products were as much as four times the cost of traditional material products - making them too expensive to consider for all but the most corrosive areas.
However, in recent years, the costs of steel, aluminum and wood have risen at a faster pace than the cost of FRP products. Today, decision makers in these markets have the benefit of selecting FRP at the cost of these traditional materials.
Over time, FRP has proven to provide products that offer superior benefits over traditional materials:
Long product life: FRP products have a history of lasting much longer in wet applications than traditional materials.
FRP products require little or no maintenance to maintain their safety and performance.
FRP products do not rust or rot and maintain a better appearance over traditional materials.
FRP products offer better and more consistent safety performance.

FRP products

are lighter weight reducing labor and freight costs
FRP products can be cut to size using traditional wood working saws with abrasive blades making it possible to easily fabricate and install in the field.
FRP products can now be purchased for little or no cost premium compared to steel, galvanized steel, aluminum and wood products.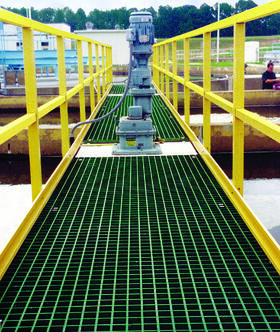 Consider Fibergrate's molded and pultruded grating, stair treads, railing systems, ladders and structural support systems for your plant application - doing so will save money today and for many years to come. We have many products with forty plus years of service life that are still in use today. Be sure to take advantage of these benefits on your next project!