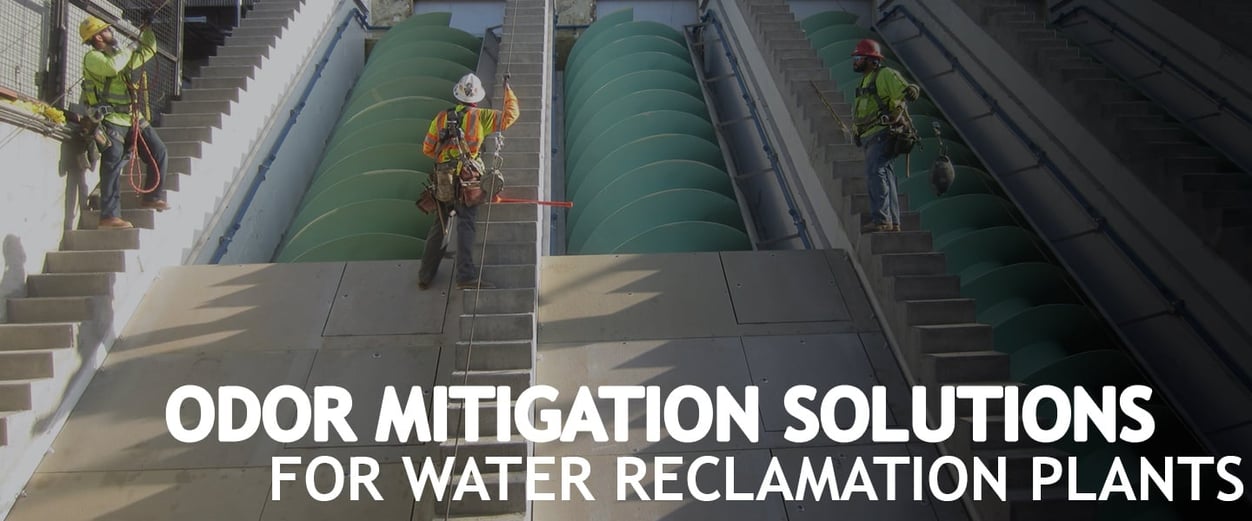 No need to waste time, let's cut to the chase: sewage stinks. Water reclamation plants have to put special consideration into odor control when choosing materials in addition to safety and logistical factors. Fiberglass reinforced plastic (FRP) products are widely used throughout the water reclamation industry for variety of reasons.

A water reclamation plant outside of Los Angeles, California, needed a product that would cover the large screw pumps used to transport raw sewage into the plant. The contractor decided to use fiberglass reinforced plastic because of its corrosion resistance, superior strength, impact resistance, lightweight properties, and ability to contain odor among other factors.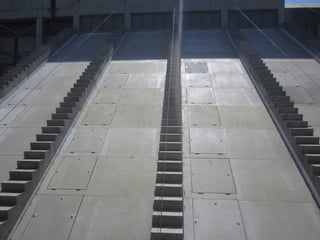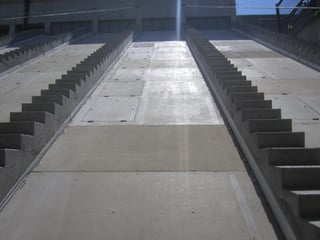 Water reclamation plants have extremely corrosive environments. If metal were used, it would corrode very quickly and would have to be replaced frequently. FRP is corrosion resistant even in the harshest environments – enabling FRP to withstand the noxious and corrosive gases found in water reclamation plants.
The strength and impact resistance of FRP allows it to endure the physical demands of water reclamation plants. The lightweight properties of FRP make it favorable in applications where pieces will have to be moved from time to time for maintenance.
While all of these factors played into the decision to use FRP in this instance, the main drive can't be seen…but rather smelt. The plant needed a product that could act as odor protection/mitigation while covering the large screw pumps. The covers are attached to the main structure using stainless steel hinges. This design, along with the lightweight properties of FRP, allows the covers to act as doors enabling easy access for maintenance to the screw pumps below.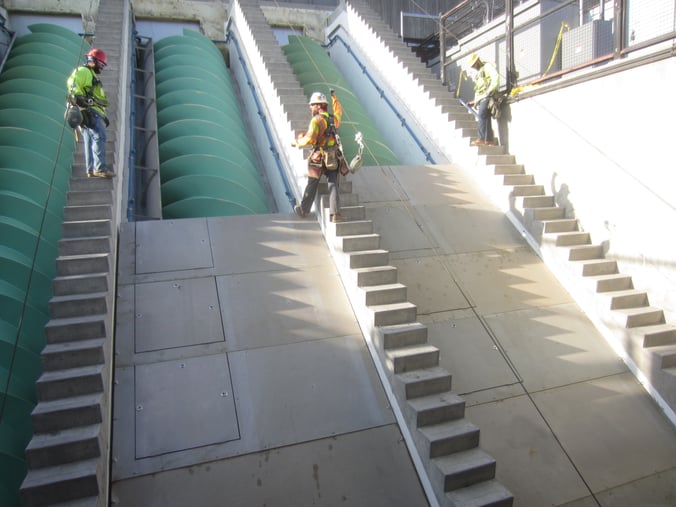 Because of previous, successful projects using Fibergrate products and services, Fibergrate Composite Structures Inc. was chosen for the job. The covers consisted of dark gray VEFR molded grating, fiberplate and structural shapes. During the process, the Fibergrate project manager played a pivotal role in the project by tracking down the right hardware used on these doors. The customer was extremely happy with the result of the product and the help given from their local Fibergrate territory manager and project manager.