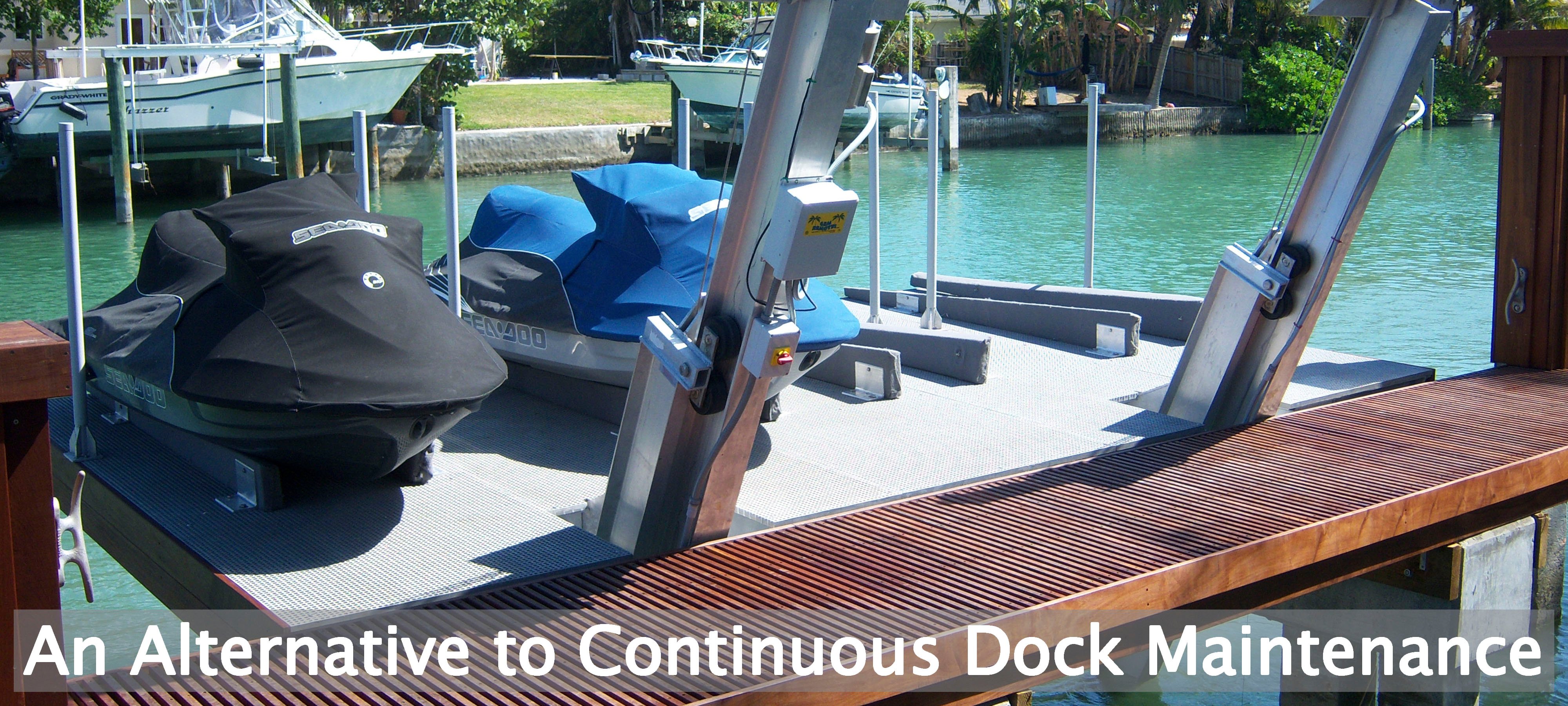 Dock Maintenance
Dock maintenance is a hefty task, but one that should be done regularly. To begin, you must first inspect your dock. According to Tailrace Marina, you should look for any kind of corrosion, splintering, rotting, or dilapidation in the fasteners, hardware, bolts, ladders, and stairs. These items are at the top of the list because if there is an issue, repairs need to be made immediately to prevent further damage.
The next common step is to clean and sand the deck surface. This process can be fairly extensive, and you must not take any short cuts. Power washing the wood may lead to splintering. Instead, apply deck cleaner, wash down the deck surface, repair any damaged peices of wood, sand the deck, and then finally apply a protective stain (Better Homes & Gardens). This process can be time consuming and costly.
Alternative Solution
The use of nontraditional decking materials, such as fiberglass reinforced plastics (FRP), can reduce your risk of splintering, corroding wood and will dramatically decrease your inspection and repair time. FRP is an ideal choice for decking material for a variety of reasons including: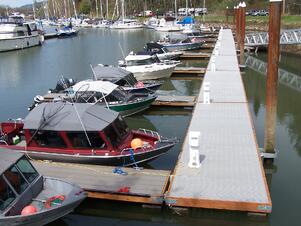 Corrosion Resistant

Does not rust or rot
Withstands exposure to salt water

Slip Resistant

Low Maintenance

Heat Resistant

UV Resistant

Barefoot Friendly Options

Easy Installation

Impact Resistant

Can withstand Storm Surges
FRP grating or decking is available in a variety of depths and panel sizes. These products also come in various open area percentages that are ADA compliant and meet U.S. and state government requirements for light penetration beneath the deck surface. Several slip resistant options are available including a barefoot friendly grit top.
Because FRP does not, rust, rot, or corrode, the service life is much longer than substitute products. Fibergrate has recieved reports on decks and docks that sustained little or no damage during a hurricane.
Instead of investing time and money keeping up with your continuous maintenance, invest in updating your decking material today!
Works Cited
Helpful Boat Dock Maintenance Tips. (2012, May 24). Retrieved May 14, 2014, from Tailrace Marina: http://www.tailracemarina.com/blog/helpful-boat-dock-maintenance-tips
Maintian Your Wood Deck. (n.d.). Retrieved May 15, 2014, from Better Homes & Gardens: http://www.bhg.com/home-improvement/deck/building/expert-tips-to-maintain-your-wood-deck/#page=8