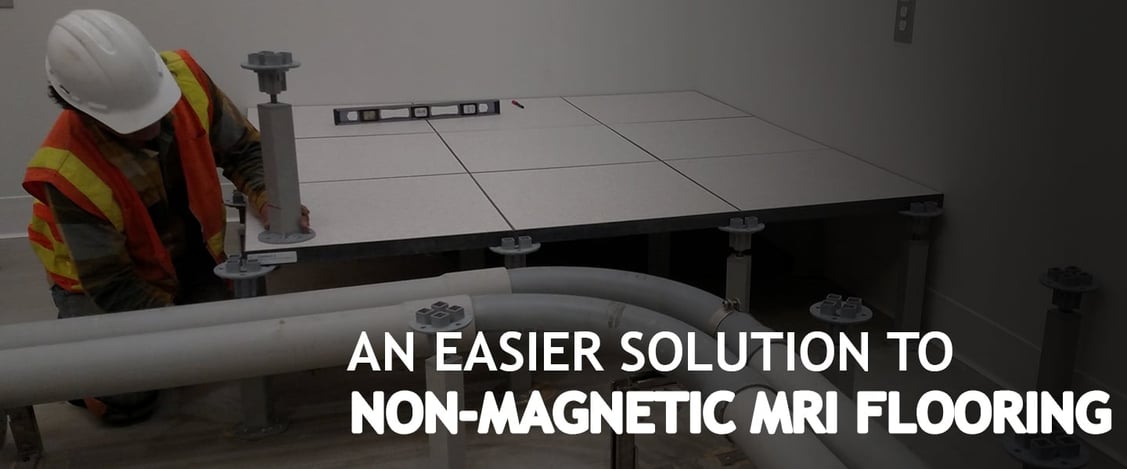 As the medical industry quickly changes, the need to keep up with current technology becomes ever-present. A university in California recently accepted this challenge when renovating one of their medical research facilities, originally built in 1952.
Problem

As part of the renovation, two MRI (magnetic resonance imaging) rooms in the research building were completely gutted and renovated. MRI room technology has special requirements; the materials used alongside the equipment must have non-resonance properties in order to prevent interference with the MRI machinery. In order to hide all of the cords and wiring, a raised flooring system is required.
In addition, old buildings and renovations come with their own, unique set of hurdles including building code regulations, unexpected setbacks, and small, unordinary room configurations to name a few.
After reviewing the different flooring options for this application, the architect hired for renovation chose Fibergrate Composite Structure's Fibergrate FRP non-magnetic MRI raised flooring system.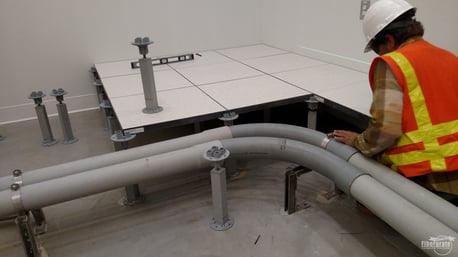 Solution
Very early on, the architects worked alongside Fibergrate's local sales manager to get the product specified into the job. After the purchase and delivery, Fibergrate's sales manager continued to provide support and was even able to visit the site during installation to make sure everything went smoothly.
One of the two rooms was especially narrow, requiring uncommonly shaped panels. Luckily, FRP can be easily cut to size with a handsaw on site - accommodating the narrow room dimensions. Fibergrate's FRP MRI flooring system is completely non-magnetic and thermally non-conductive.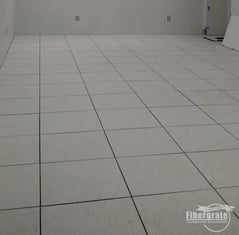 The complete installation less than two weeks. While Fibergrate's raised flooring systems typically requires pedestals to be drilled into the floor, in this instance, an epoxy was used to essentially glue the pedestals to the floor.
The architects for this project liked Fibergrate's new, beveled edge for the MRI flooring because it closely resembles the look of tile, giving the room a modern look while and maintaining a smooth walking surface.
The quality products and the unmatched service of Fibergrate did not disappoint. The architect was so happy with the product and process he went on to use Fibergrate products in different areas around this facility.