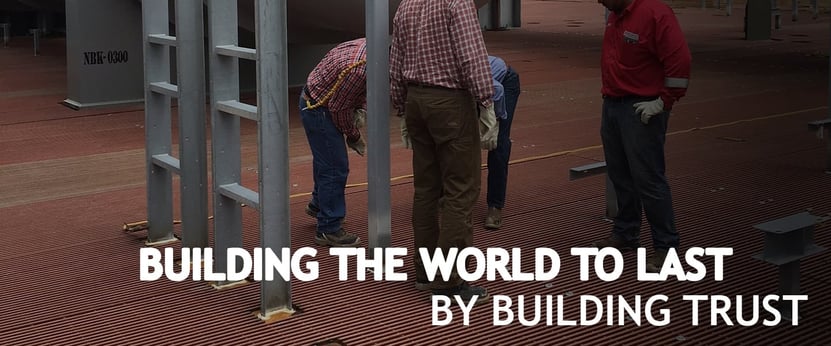 When deciding which company to contract for the fabrication and installation of grating on one of the largest offshore oil platforms that has ever been built, a customer realized he already knew the right choice.
The product of choice was clear: fiberglass reinforced plastic (FRP) phenolic grating. After weighing the options, the customer knew Fibergrate was the right company to fabricate and install the grating because of previous projects Fibergrate had done for them. The trust gained from positive, past experiences is a true testament to Fibergrate.
At Fibergrate, we are Building the World to Last™, and in order to do that effectively, we must provide the best products paired with the best services – allowing us to gain trust and confidence from each one of our customers.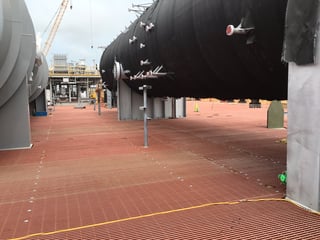 In order to understand your local needs and requirements, Fibergrate has salesmen located throughout the nation and the world. This allows our salesmen to meet with you in person and visit your job site. Fibergrate's design and engineering team can provide you with innovative, cost-effective, performance-proven designs for even the most demanding environments, such as an offshore oil platform. Our construction project managers provide you with the best support possible. They work alongside our engineering and design professionals and are in constant contact with your sales managers – becoming your single point of contact. Our state-of-of-the-art fabrication facility allows us to ensure that your FRP applications and installations meet all necessary performance requirements.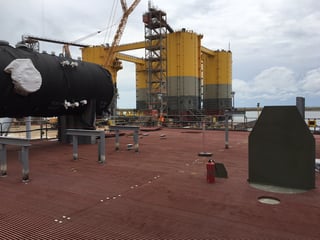 We provide a written warranty that is three times longer than the industry standard, commiting to Building the World to Last…and building your company to last.
Our services along with our commitment to manufacture the highest quality FRP products have become the foundation of our company. We know our customers have other options available, so their persistence in contracting Fibergrate products and services gives us great pride.