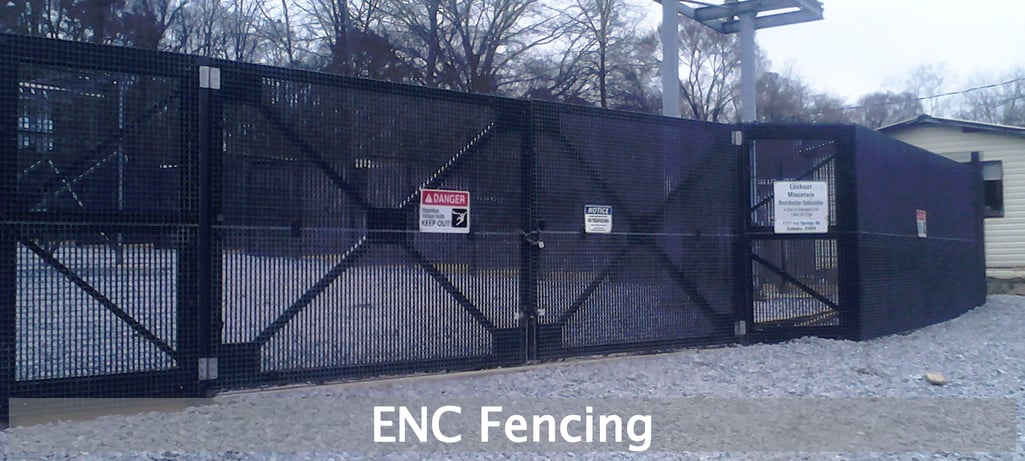 Innovative uses for fiberglass reinforced plastics sometimes present themselves unexpectedly which was the case with our new Electrically Non-Conductive Fencing product.
As communities grow, the need for larger substations increases. Traditionally, growing substations would require expanding the fenced-in area. Purchasing more land can be costly, and the availability can be limited. Also, grounding the fence is required for traditional materials which can be very expensive. Because of these high costs and limitations, substation owners have started searching for an alternative way to fence substations.
When a power company came to Fibergrate with this problem, we quickly came up with a solution. Our products have commonly been used to construct screening and non-conductive security fencing. Fibergrate® 1" Molded Grating with 1-1/2" square mesh, Corvex® resin was used as fencing material. The dark gray grating was also used to build the access gate along with Dynaform® Structural Shapes in dark gray ISOFR resin used for post.
The main benefit of FRP materials over traditionally used metals in this application is that these products are not electrically conductive; therefore, the substation is able to expand without the need for more land. Also, the materials do not have to be grounded as traditional metal fencing does. The user will also benefit from the widely appreciated benefits such as…
Non-Magnetic
Invisible to RF & Microwave Transmissions
Electrically & Thermally Non Conductive
Corrosion Resistant
Impact Resistant
Secure (Cannot be cut with wire cutters)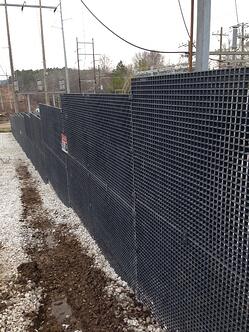 The slope of the foundation was another hurdle later presented to Fibergrate which we successfully managed. The customer was especially pleased with the appearance and performance both on the install day and to date with this project.
This project has resulted in the developement of a new product: Composite Fencing Solutions. Applications include:
Electrical Equipment Fencing
Substation Enclosures
Air Duct & Wall Fan Screens
Protective Barriers
Transformer Cages
Machinery & Equipment Guards
Often times, the best innovations come from places we least expect. When new problems present themselves, they are often a new opportunity.