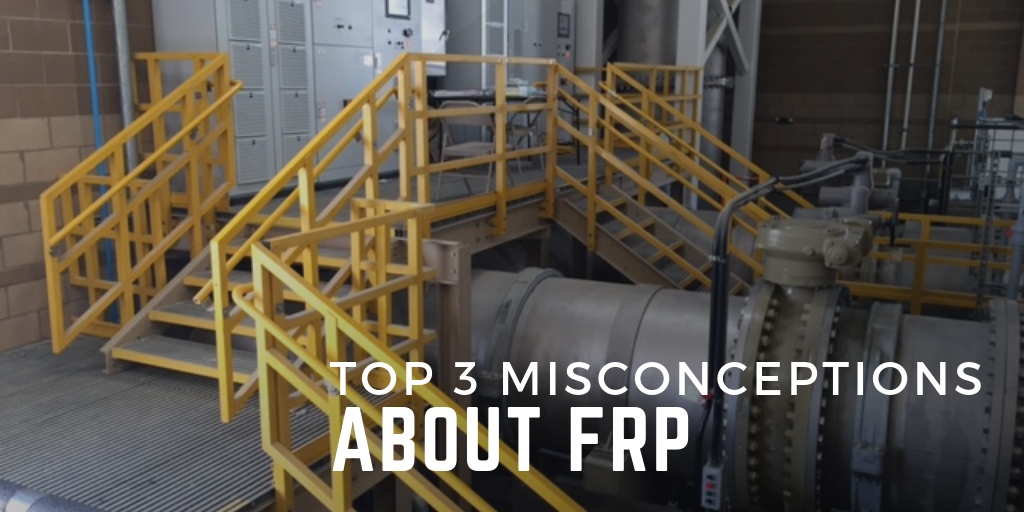 Fiberglass reinforced plastic (FRP) products have grown in popularity over the past few decades, but there are still plenty of people who are too skeptical to integrate them into their facilities.
FRP is too expensive
In the past, the initial material cost of FRP has been higher than the price of similar metal products. In order to cut costs, companies have chosen to stick with the traditional materials. This logic is flawed, however.
FRP saves people a significant amount of money over the life of the application. While the initial material cost can be more, various areas of cost savings make FRP the more economical choice.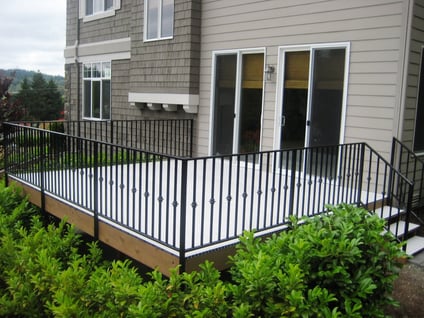 FRP products have a low installation cost. The light weight of FRP products eliminates the need for heavy lifting machinery thus saving you money. Also, fiberglass reinforced plastic can be fabricated on site. A circular saw can cut FRP grating to size rather than having to have the exact measurements predetermined. Plus, the on-site fabrication aspect allows you to make changes in your design during installation if desired.
The costs savings continue to grow through the life of the product. Unlike traditionally used products such as wood and metal, fiberglass reinforced plastic products require very little to no maintenance. With metal, for instance, the maintenance cost can add up due to the high risk of rust and corrosion. In order to limit the rusting of a product, metal must be painted with a special paint to prevent water from touching the surface. Over time, this paint will chip, flake and peel, so the material will have to be carefully sanded down and repainted. This adds a significant amount of expenses. You will have to pay for labor, materials and the downtime in production of your facility when performing maintenance on metal and/or structures. Using FRP will eliminate the need for maintenance, thus saving you thousands!
In addition, over the past 50 years, the price of steel and other metal products has increased at a much higher rate than FRP products. Now, it is not uncommon to see the inital material cost of FRP to be even lower than steel!
FRP is not strong enough
Exhibit A:
FRP has a high strength to weight ratio and, as seen in the video above, is very impact resistant.
Durability over time
Some people worry about how long fiberglass reinforced plastic products will hold up compared to metal and wood products. While this can be a cause of concern for some people, it is actually the main advantage of FRP products. FRP applications tend to last a VERY long time. Some of Fibergrate's applications are still in use over forty years later. Corrosion limits the lifespan on metal and wood applications – potentially creating a dangerous environment if unnoticed. The corrosion resistant properties of FRP allow it to outlast applications made from wood and/or metal.
The durability of fiberglass reinforced plastic makes the product structurally superior to structures made with traditional materials. Also, FRP will make your plant safer because the safety features, such as slip resistance, will last throughout the lifespan of the application.
While change may sometimes be scary, changing from metal and/or wood should not be. As you can see, FRP is a very safe and reliable material that will save you money and allow your facility to run more efficiently.