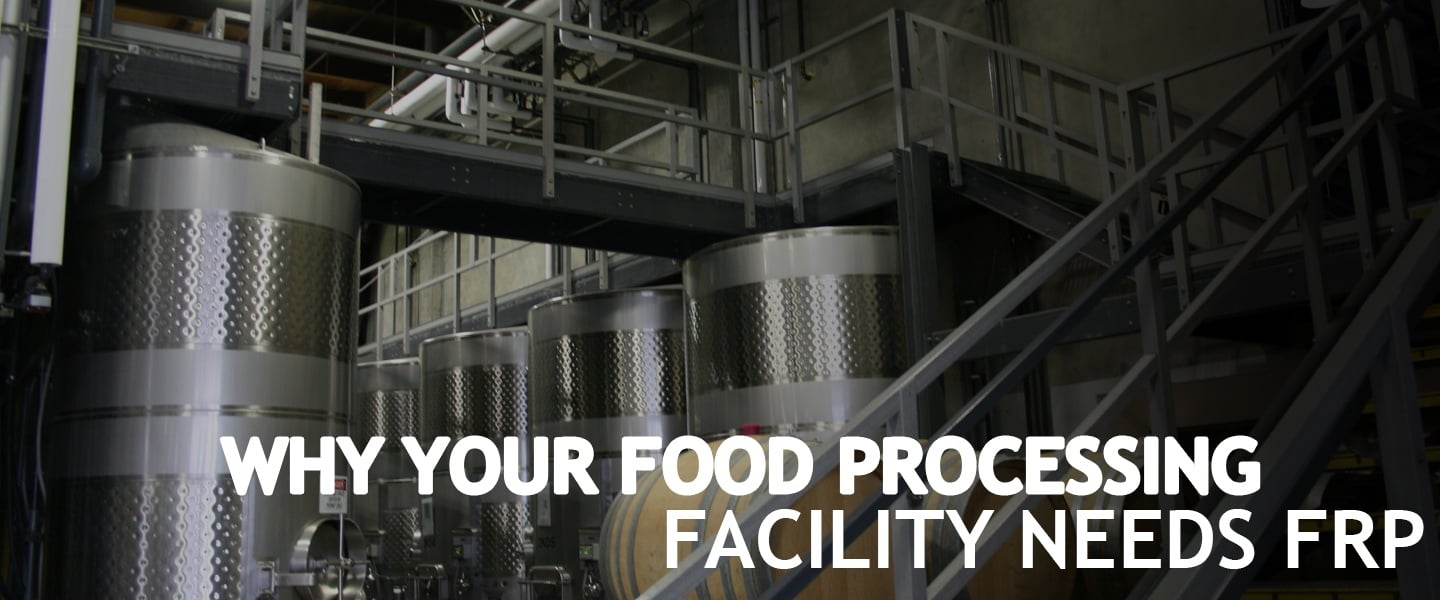 Purchasing agents for food processing plants are given unique challenges. As with any plant, they want their purchases to be of the best quality. It is important to buy a product from a company you can trust. However, food processing plants have health and safety concerns to keep in mind when deciding on plant equipment.
Frequent washings, wet conditions, and oily conditions, also, put your facility at risk for worker injury due to the slippery conditions of stainless steel grating and diamond plate walking surfaces. Luckily, Fibergrate Composite Structures Inc., a full service grating manufacturer, provides FRP products such as fiberglass molded grating, stair treads and gritted stair covers, Safe-T-Stand®, and grit covered plate all have long-lasting, slip-resistant surfaces that significantly reduces the risk of on-site accidents. Fibergrate products have been proven to stand the test of time. Even after years of heavy use, the slip resistant properties remain superior to metal, wood, tile, and concrete flooring.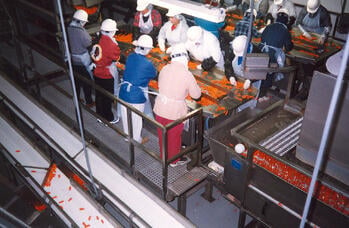 Because of the continuous cleaning of food processing plants, the materials used must be extremely durable and corrosion resistant. The continuous cleaning of metal products leads to costly maintenance and replacements. The corrosion resistant properties of fiberglass reinforced plastic solve this issue. Fibergrate Composite Structures, Inc. have designed safe, long-lasting products to eliminate the issue of corrosion allowing these products to become very popular in the food and beverage industry.
Fibergrate even carries specialty grating made with FGI-AM Resin®. This improved food-grade isophthalic polyester resin system offers antimicrobial properties blended into the resin that inhibit the growth of bacteria. Fibergrate carries a variety of products which have full USDA acceptance for use in food and beverage facilities. The surfaces of these Fibergrate flooring products are easily cleaned.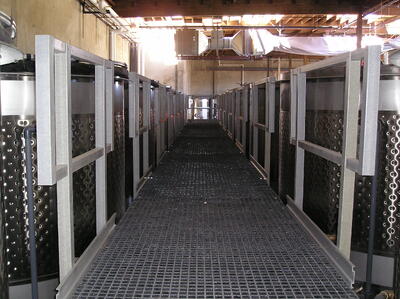 FRP offers exceptional cost savings over stainless steel and allows for further savings in installation cost. Fiberglass is easy to install. It is an extremely light product requiring no special machinery to move. In addition, FRP can save money because it be cut on site with a simple skill saw.
FRP products require little maintenance and are durable enough to stand up to years of high pressure wash-downs. The open mesh of the grating allows for food to fall between the openings preventing the risk of build up.
FRP has a natural resilience. Workers have benefited from this resilience because it can lessen back and leg strain which enables them to stand on the products for a long period of time. Fibergrate products are even recommended by leading ergonomic consultants to the food and beverage industry.
A few popular food and beverage industry applications include:
Work Platforms
Trench Grating
Walkways
Access ways
Screening
Crossovers
Conveyor Systems
Stair treads
Stair tread covers
Handrail and Ladder Systems
Docks
Pit Covers
Safe-T-Stands
For more information on how your food and beverage facility can benefit from Fibergrate fiberglass reinforces plastic products, check out www.fibergrate.com or fill out the form below to contact a local sales manager!